From the beginning, our mission has been to bring quality, comfort and ease to the mattress industry at a price that won't keep you up at night.

Because our roots are in the sleep products industry, we know what goes into premium mattresses and we also know what those materials cost. Using our tribal industry knowledge, we are able to source high-quality materials to make luxurious mattresses and deliver them directly to consumers' doors. This cuts out insane product mark ups and brings you a premium mattress at a great value.

Sure, you could pay more for a luxuriously comfortable mattress. But when you choose to snooze with Zonkd, you don't have to.
See how the Zonkd mattress stacks up against the giants of the industry.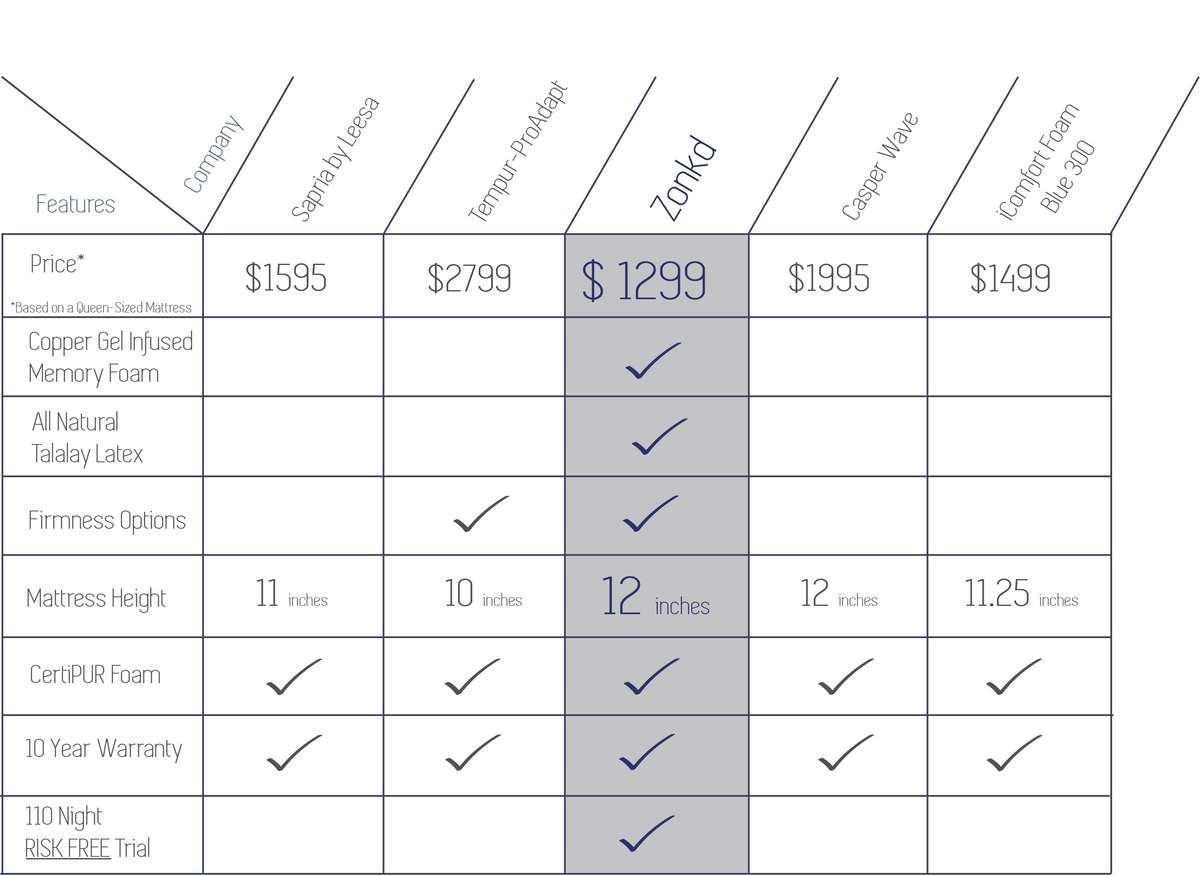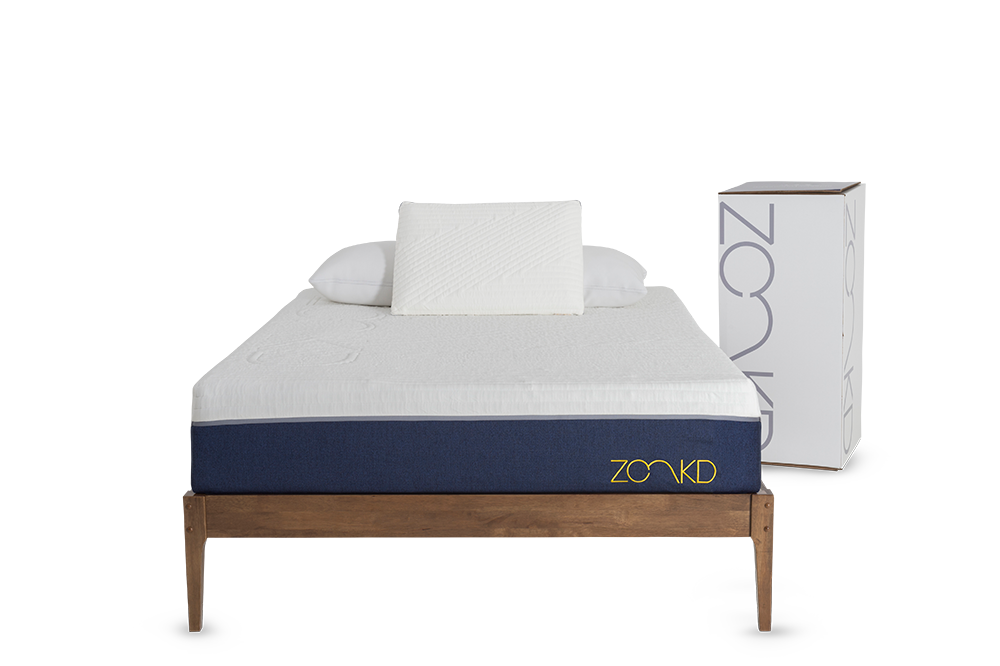 Decide For Yourself
We know a mattress is a big decision. We try and ease your reservations by offering
a 110 Night Risk Free Trial with a money back guarantee
Free Shipping for your convenience
Financing, so you can start sleeping on a Zonkd mattress for as low as $62 per month!
Start Sleeping Better